Tai Nghe In-ear Sennheiser CXSPORT
Đặt thông báo giá tốt nhất
×
Notify me, when price drops
Set Alert for Product: Sennheiser CX Sport Bluetooth Sports Headphone - 3.854.851₫
Tai Nghe In-ear Bluetooth Sennheiser CXSPORT
Tai Nghe In-ear Sennheiser CXSPORT
Tai Nghe In-ear Sennheiser CXSPORT Prices
Lịch Sử Giá
Lịch sử giá của Sennheiser CX Sport Bluetooth Sports Headphone

Cập nhật lần cuối:

3.854.851₫ - 6 Tháng Năm, 2021
3.853.219₫ - 29 Tháng Tư, 2021
3.919.204₫ - 26 Tháng Tư, 2021
3.920.034₫ - 23 Tháng Tư, 2021
3.922.523₫ - 20 Tháng Tư, 2021
3.920.864₫ - 11 Tháng Tư, 2021
3.924.349₫ - 8 Tháng Tư, 2021
3.920.864₫ - 2 Tháng Tư, 2021

Từ: 19 Tháng Mười Một, 2020

Giá cao nhất: 3.930.988₫ - 17 Tháng Mười Hai, 2020
Giá thấp nhất: 3.142.237₫ - 28 Tháng Mười Một, 2020
Mô tả
Tai Nghe In-ear Sennheiser CXSPORT
Tên sản phẩm : Tai Nghe In-ear Sennheiser CXSPORT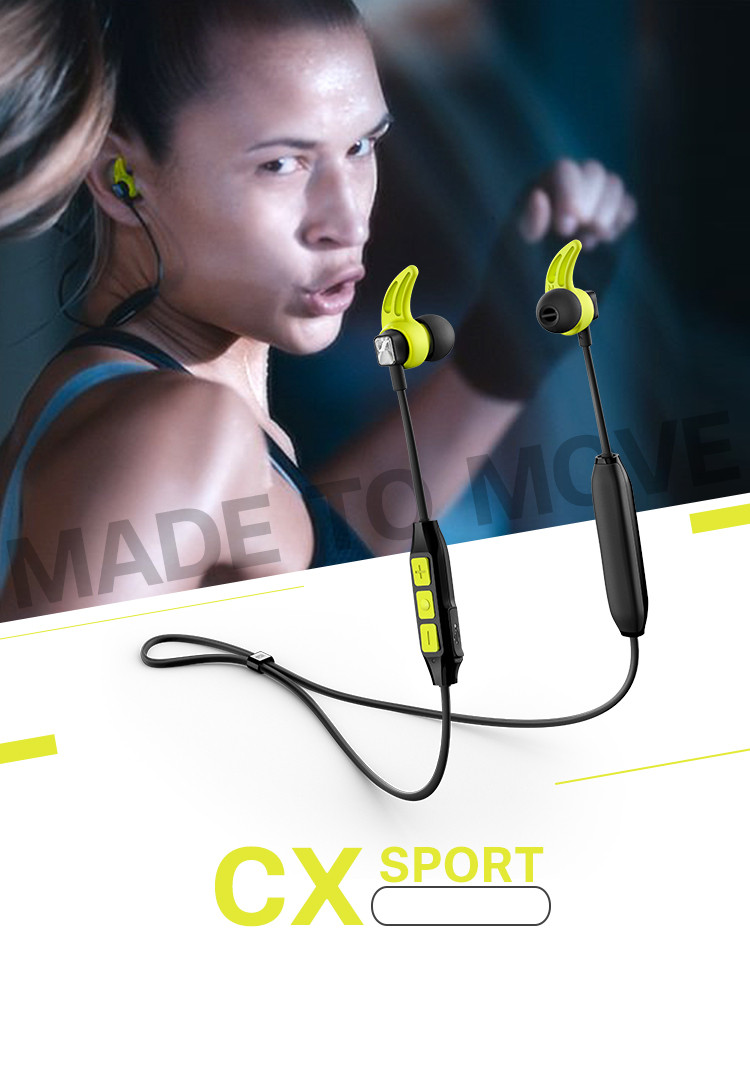 In-ear wireless headset
Sounds love
Easy to accompany
Looking for fun in sports
emotion
reason
Move with pleasure
Motivate you in an emotional way
It is more ambitious
In terms of sound, appearance, feeling and personality
Have an aspiring field
Just as athletes make every movement seem effortless, the CX SPORT in-ear wireless headset elegantly balances good performance with a cool design.
High quality sound quality
Anti-sweat and splash
Bluetooth 4.2
Three button wire control
Voice prompts
Lasting battery life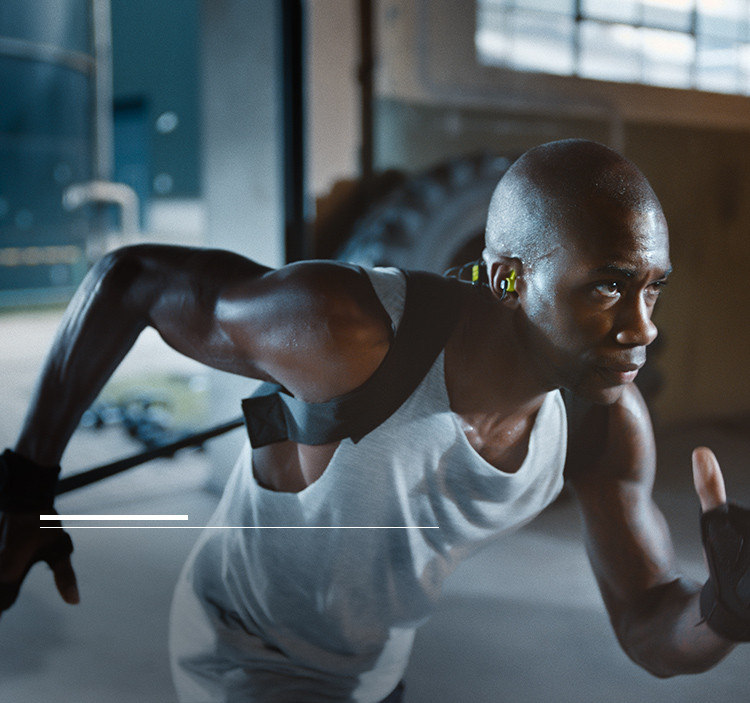 Light exercise, slow life
New CX SPORT in-ear wireless sports headphones
headphone HAVE Feel the Sennheiser sound quality
Born for high quality sound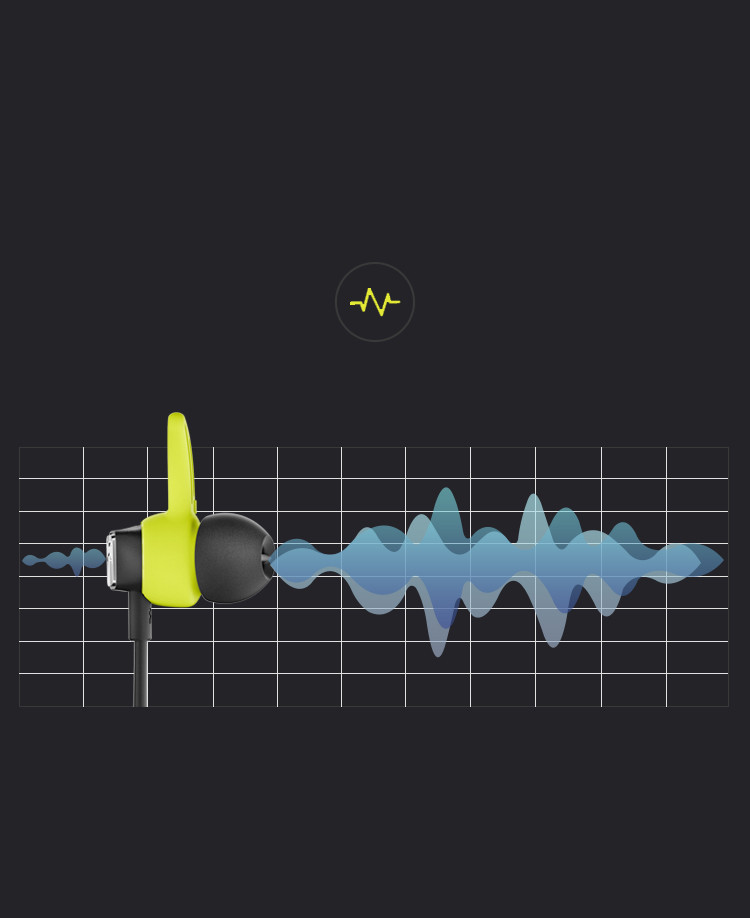 Exclusive speaker system
No matter what your speed, CX SPORT can bring joy to any sport with high quality sound quality.
Equipped with Sennheiser's exclusive speaker system, it provides a clear,
Detailed sound and satisfactorily bass response.
Bass response
Sound pressure level
Frequency response
17 – 21,000 Hz
112 dB (1 kHz/0 dBFS)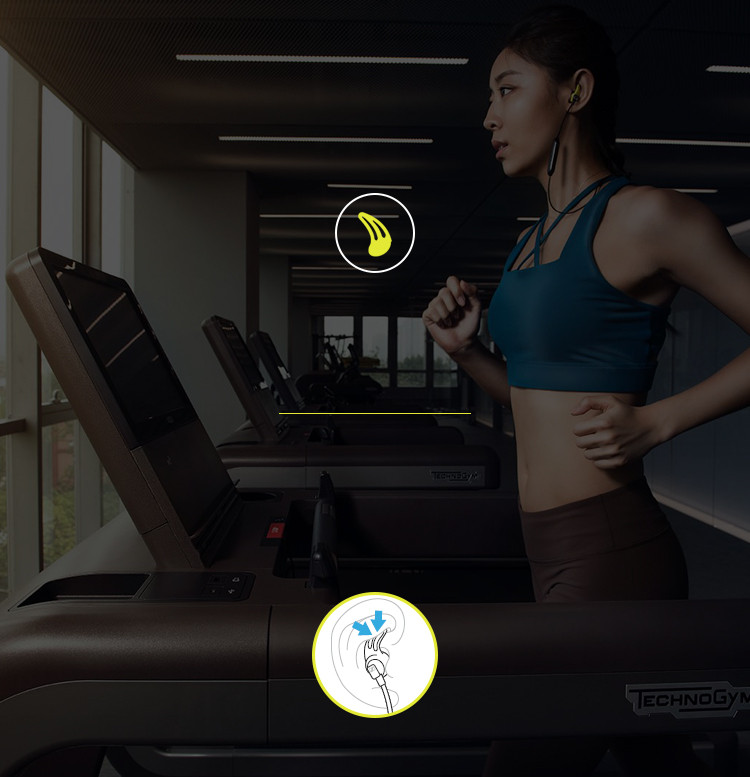 Ergonomic fin design
Whether you're listening to music during sports to power high-intensity training or staying at the pace, the new wireless CX SPORT in-ear headphones are designed to meet your athletic needs.
The yellow part of the upper side of the earplug is placed against the inside of the upper auricle during use to ensure that the earphone is fixed in place.
Flying fin
Ergonomic design – tightens the headphone cord
The body is soft and tough
Flat line design is not easy to knot
headphone is available in both front and back neck. More comfortable after the competition, suitable for running, cycling and other personal sports. The front of the neck is more stable, suitable for sports such as football and basketball. The headphone cord around the neck can be adjusted, and you can tailor the length to fit the headset clip. Which method do you usually choose?
Two ways of wearing the rope before the rope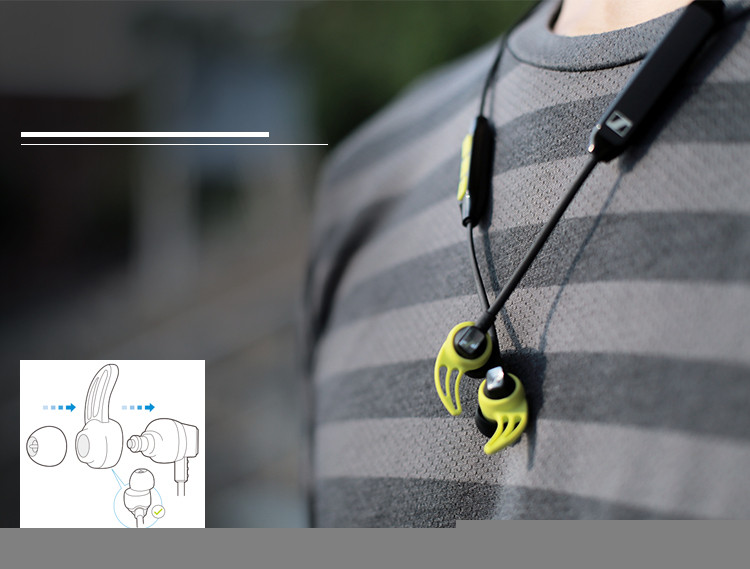 Personalized fit ear canal
For every Sennheiser user, we offer up to 12 earbud size options in CX SPORT accessories, just to meet your quality, 3 fin sizes (S/M/L). Four-size ear adapters (XS, S, M, L) fit into the ear shape to help isolate external noise and keep you focused.
12 earplug size matching methods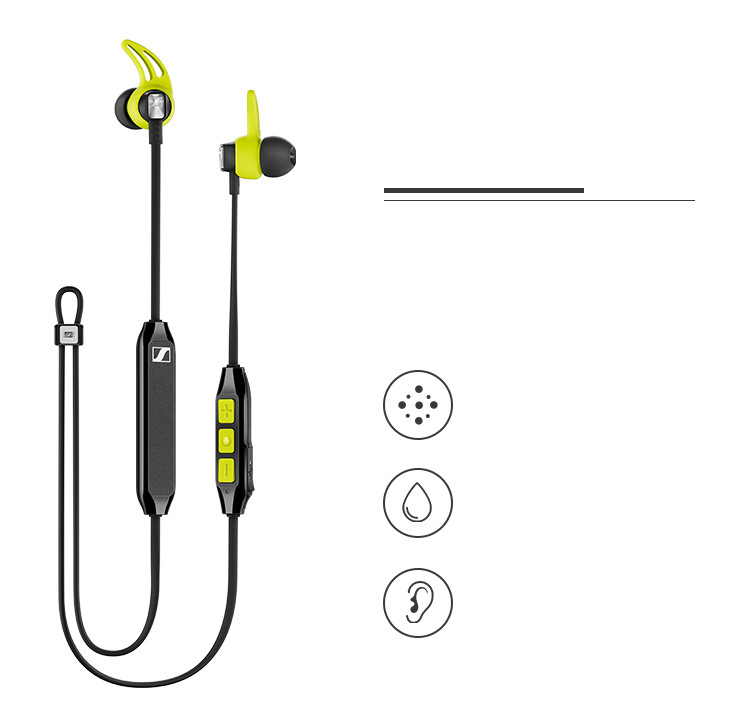 Waterproof design, no fear of high-intensity exercise test, enjoy the sweaty and smooth feeling, enjoy music regardless of the rain.
Matte micro material
Comfortable to wear
Anti-sweat and stain
Waterproof and splashproof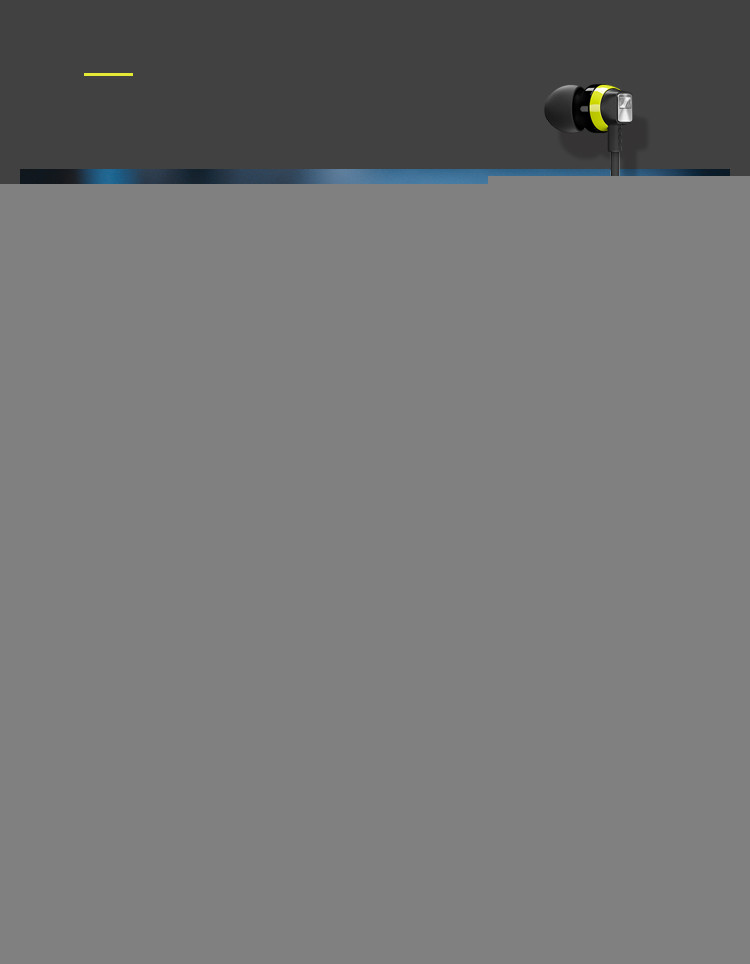 Every time I want to break through my own, how can I allow extra burden?
The CX SPORT is lightweight and weighs only 15.06 grams.
It is equivalent to the weight of a box of band-aids.
Qualcomm apt-XTM supports true high-fidelity sound, and Qualcomm apt-XTM supports low latency support for enhanced audio and on-screen visuals for enhanced viewing experience.
Lightweight
apt-XTM technology reduces latency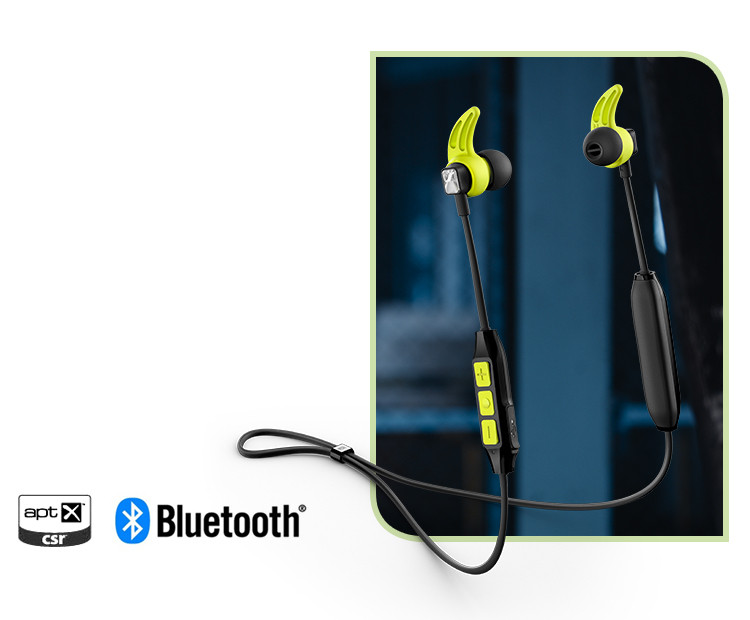 Multi-connection function
The multi-connect feature allows the CX SPORT to be paired with both devices for everyday use.
Freedom of wireless listening
Bluetooth 4.2
Pair two devices at the same time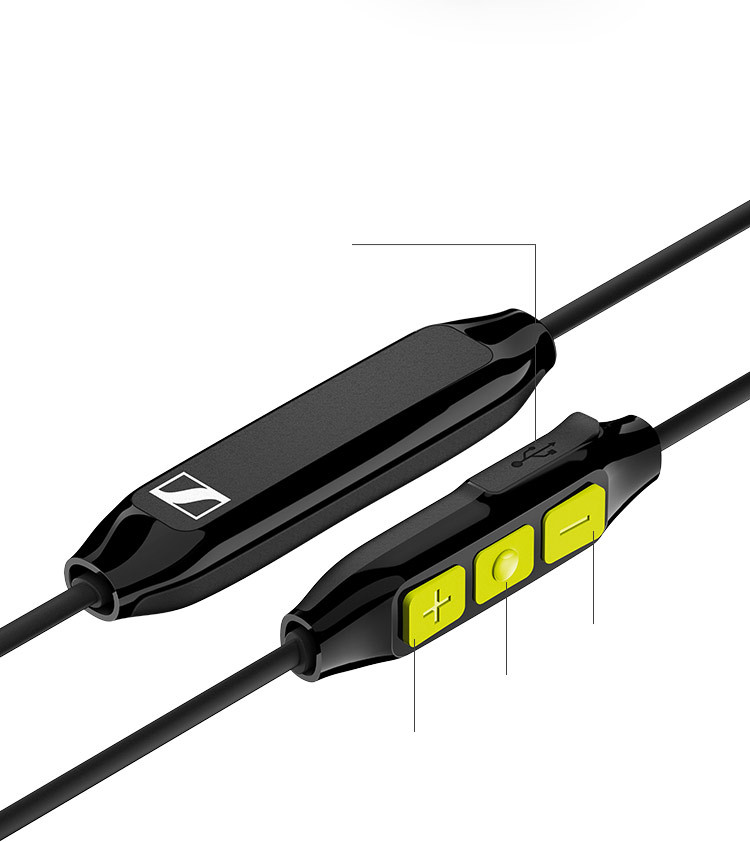 Three button wire control
Smooth three-button remote control, support for third-party calls, easy to manage music and call, practical voice prompts, can remind incoming calls and battery status, which further enhances the convenience of use.
USB charging interface
Clear voice call
Volume ( — )
previous piece
Multi-function button
The pleasant walk is to let the natural landscape and music blend.
Hey, this and the CX SPORT fast charge rhythm
And, every time you take a break of 10 minutes, you just finish the fast charge.
The next hour can be accompanied by music.
Fast charge for 10 minutes and listen for 1 hour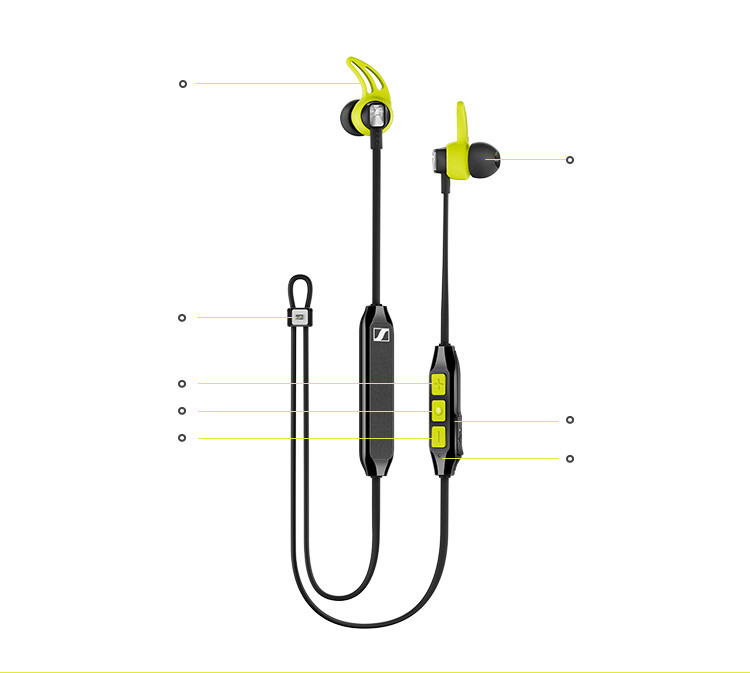 Flying fin
Cable length adjustment buckle
Volume/track + button
Multi-function button
Volume/track-button
Ear pads
Micro USB socket
LED indicator
Thông tin bổ sung
Thông số:
Tai Nghe In-ear Sennheiser CXSPORT
| | |
| --- | --- |
| SKU | 1267865223220 |
| Thương hiệu | |